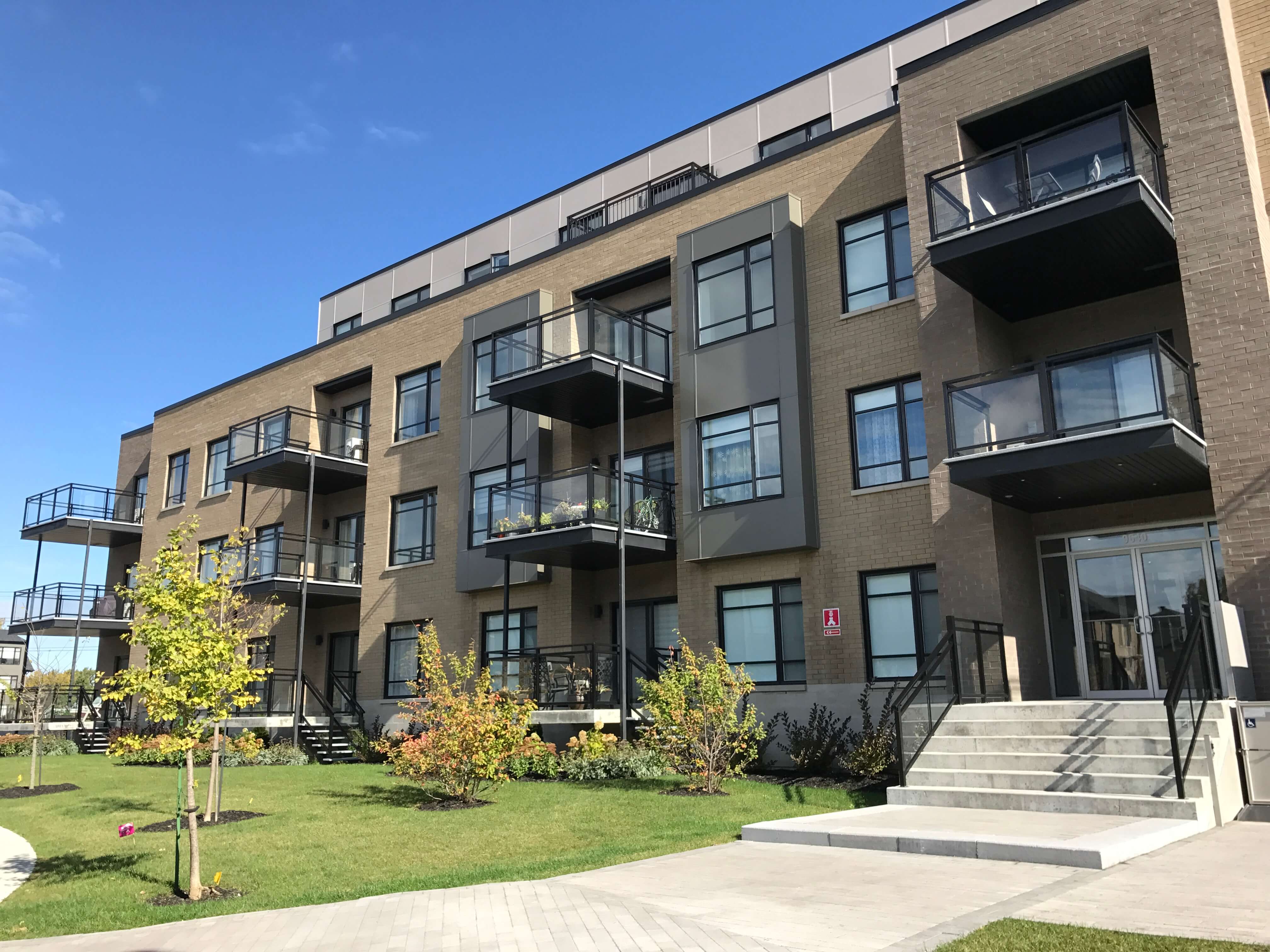 Highlands: finally the perfect balance between nature and the city in LaSalle-West!
Spacious condos for rent in a peaceful living environment
• 1 to 3 bedroom condos on 1 or 2 floors
• Elevator and interior and exterior parking
• Communal rooftop terrace with urban 'chalet'
• Private gardening area available to residents
• Direct access to Mohawk park, offering vast green spaces, two tennis courts and a soccer field
CONDOS FOR RENT
Occupancy for spring 2018. Contact Magalie Jraijiri at 514-900-5078 for more information.
HIGHLANDS
LASALLE
Highlands offers a wide variety of spacious units in LaSalle, Montreal where nature and water provide a tranquil and enchanting environment. Nestled between the Saint-Lawrence river and the Lachine canal, its prime location provides all the benefits of suburban living, only 10 minutes from downtown Montreal.
The best of both worlds: two steps away from the Lachine canal and its bike paths and a short 5 minute walk to the LaSalle commuter train station, transporting you to downtown Montreal in less than 15 minutes. The two condo buildings offer 41 units each, on 4 floors with several models to choose from ranging from 568 square feet to the penthouses on two floors of 1484 square feet.
Sales Office / Project Site
9630, William-Fleming,
LaSalle, Montréal H8R 0C2
Opening Hours
Monday to Wednesday: noon to 7pm
Thursday and Friday: closed
Saturday and Sunday: noon to 5pm
2 model condos to visit!
News related to this project