QUORUM GROUP: OVER 40 YEARS OF EXCELLENCE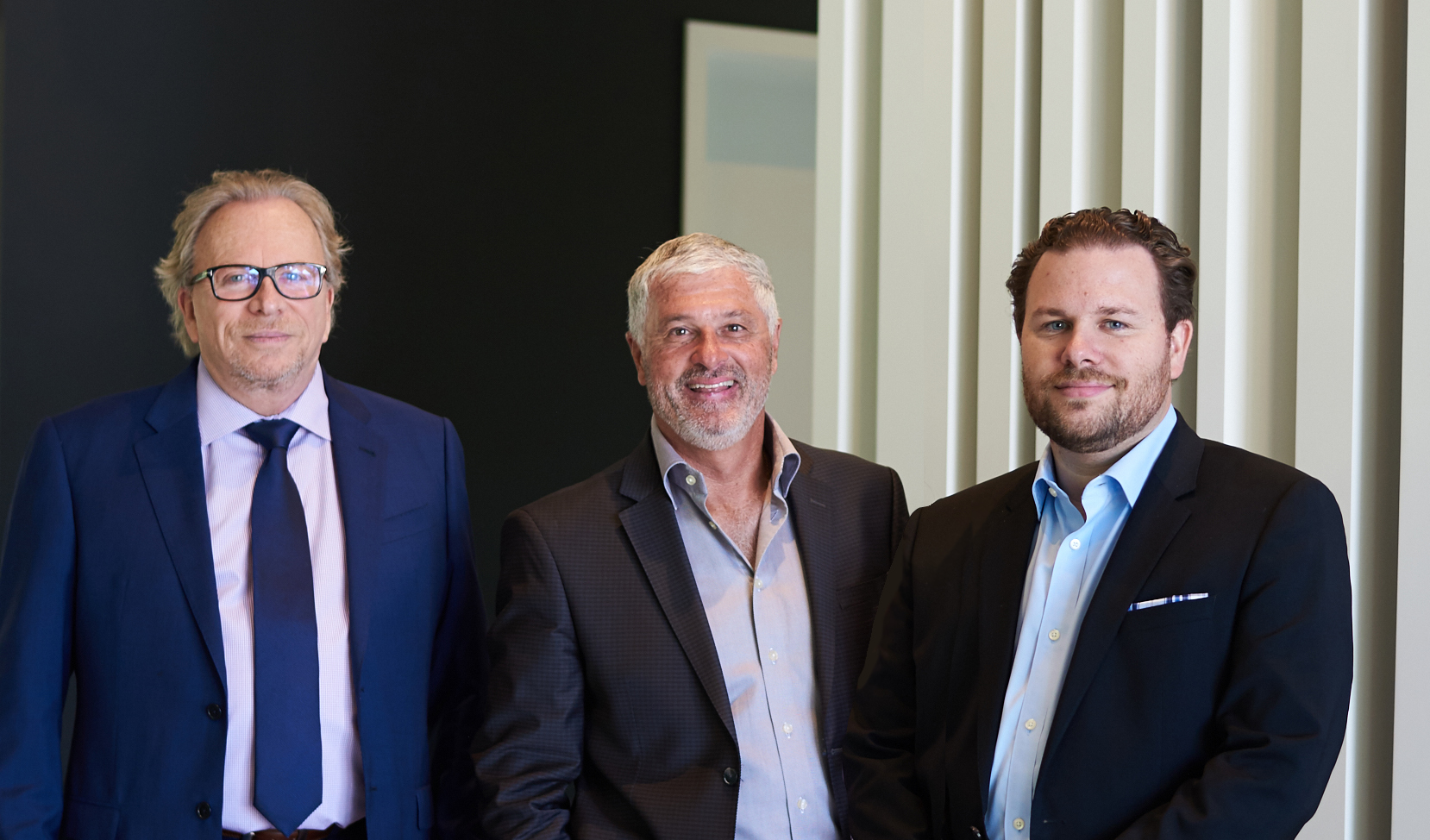 Guy Laporte and Peter Cosentini, 
Co-founders and co-presidents of Quorum
The second generation:
Maxime Laporte, Vice-President of Real Estate Development
Whether you are looking for a new condominium or townhouse in the Greater Montreal area or off-island, Quorum is your key to a great home.
Over the past 40 years or so, our family business has designed, managed, promoted and sold more than 4,000 quality homes to suit the lifestyles of first-time buyers, baby boomers, newcomers, singles, families and empty nesters looking for a home to fit their new life and needs. We have a large number of integrated projects offering pools, terraces, exercise rooms and indoor parking, and accessible by metro or train.
We start by finding the best locations in LaSalle, Côte-Saint-Paul, Saint-Henri, Vaudreuil-Dorion and Laval to build condominiums and townhouses. Other communities and neighbourhoods will be added to this list of municipalities as Greater Montreal continues to grow.
Quorum is a fully integrated real estate designer, manager and developer of cost effective condominiums and townhomes with outstanding intrinsic value.
We build trust and relationships with our clients at every stage of the process. Unlike the employees of many developers, Quorum's employees are with you every step of the way, from design to construction, to sale, to delivery of the property, with outstanding customer service.
All Quorum employees are responsible for ensuring that each new homeowner is completely satisfied with both the process and the ultimate goal of an improved quality of life.
Quorum has been a pioneer in the field of real estate design, management and development for over four decades. The founders, Guy Laporte and Peter Cosentini, have always remained true to the company's mission, which is to create projects that stand out both for their unique qualities and their integration into the community.
The expertise of our team of seasoned professionals has made Quorum a leader in the industry, earning us the highest distinction. Our skilled workforce and constant desire to go the extra mile will ensure your comfort and peace of mind for the long term.
We are also recognized as one of the most important real estate designers, managers and promoters in Quebec (new construction of medium and high-end condos). Hundreds of projects completed, more than 4000 units delivered, thousands of satisfied buyers and all this, at the best quality/price ratio!
THE KEY TO OUR SUCCESS

Our attention to detail in everything that we do; from our development locations which have been carefully selected to our network of reliable suppliers of thorough professionals, are what result in our consistent customer satisfaction.
A PLEDGE OF PROFESSIONALISM

The excellent work done by Quorum has earned us the highest distinction award in the residential construction industry : The Diamond Master Builder Award from the 'Association provinciale des constructeurs d'habitations du Québec' (APCHQ), recognizing a 95% or higher customer service rating over a minimum of 25 consecutive years.