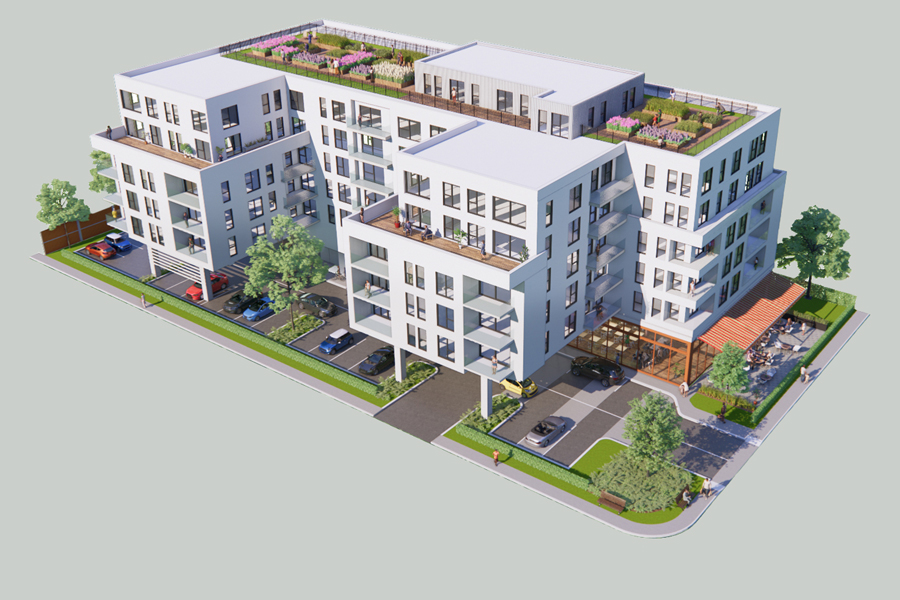 NEW RESIDENTIAL AND COMMERCIAL PROJECT CONCEPT IN PIERREFONDS
The Quorum Group believes that it is always important at the beginning of any project to discuss the initiative with neighbouring residents, future residents, and stakeholders. This allows for a clear definition of needs, opinions, and discussions in order to develop a well-designed project before final approval by the municipality.
Note that the project is currently in concept form and is not yet approved by the municipality.
Quorum Group's development team invites you to share your comments, initiate a discussion, or even schedule an on-site meeting by visiting the project website.
New rental unit project
TOD project
Commercial area on the first floor
Rooftop gardens and green spaces on the first floor
FOLLOW US
Visit regularly our website or Facebook page to find out the latest news and learn more about our future projects.
GOUIN PROJECT IN PIERREFONDS
Quorum Group is proud to promote a new project that will change an industrial area into a residential site. This project will complete the residential landscape of Pierrefonds.
Quorum is a master builder and property developer operating for over 30 years in the greater metropolitan area. Several condo projects have been successfully completed in Pointe-Claire, Beaconsfield, Kirkland, Pierrefonds, Dorval, and St-Anne-de-Bellevue, as well as ongoing projects in Vaudreuil-Dorion and Dollard-des-Ormeaux.