Media Advisory: Launch of Le William, Le Groupe Quorum's Newest Project in Griffintown
// }else{ ?> //} ?>

MONTREAL, QUEBEC--(Marketwire - Nov. 10, 2011) - Le Groupe Quorum invites media representatives to the launch of its most recent residential construction project, Le William, Monday, November 14th, at 11 a.m.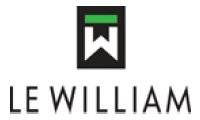 On this occasion, Guy Laporte and Peter Cosentini (founders and co-CEOs of Le Groupe Quorum) and Maxime Laporte (head of real estate development for Le Groupe Quorum) will officially launch the construction of the project, along with various guests including the Mayor of the South West borough, Benoit Dorais, and the President of the Chamber of Commerce and Industry of South-West Montreal, Daniel Charbonneau.
Including investments of upward of 70 million dollars, Le William is a major project that will contribute to the revitalization of a historic district. Mindful of the local urban heritage, Le Groupe Quorum has strived to preserve the nature of the main building's architecture, worked closely with the community and is meeting rigorous standards for green development.
Le Groupe Quorum has been working in the field of residential construction for over 30 years. The company builds projects that stand out as unique in their quality and in their integration into the community, with the primary goal to exceed the expectations of its customers.
Please note that Maxime Laporte will be available, by appointment, for interviews.
REMINDER
What: Launch of Quorum's newest residential construction project, Le William
When: Monday, November 14th, at 11 a.m.
Where: 1845, William Street (corner of Des Seigneurs), Montreal, QC, H3J 1R6
Contact Information
Sabrina Duguay, partner
Kohorte Strategies
514 992-8898
sduguay@kohorte.ca