MTLBlog – 6 Condos à couper le souffle
// }else{ ?> //} ?>
So you've probably noticed that Montreal is becoming quite the condo city. It seems like everywhere you look, a new development is going up on every corner. Each one offers a unique set of pros and cons, making choosing the right condo a difficult task. There's no doubt, buying a condo is a big investment, so it's important to carefully evaluate your options so you can make the right decision that not only offers you the perfect home, but also pays off down the road. If you're not ready to buy just yet, there are also rental options that provide all the same benefits of that condo life, without the long-term commitment. We decided to reached out to some of the city's best developers to get the inside scoop on the top properties in Montreal on the market right now.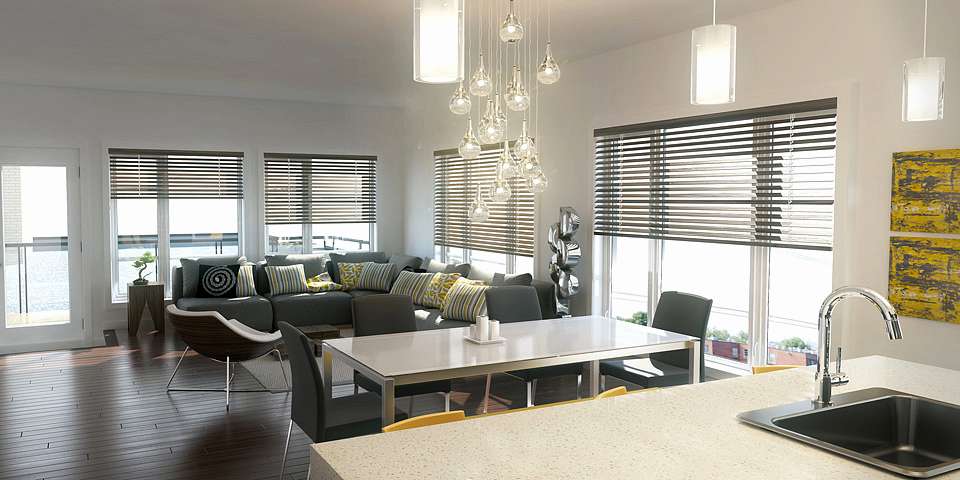 1. Highlands
Strategically located right next to the Lachine Marina and LaSalle train station, Highlands offers all the conveniences of the city but with all the nature of the Canal. Consisting of two three-storey buildings with mezzanine, interior garage, elevator, gardening areas as well as a large common rooftop terrace, Highlands offers very competitive pricing for value as well as almost 100% of the units are admissible to Montreal's first-time home buyer subsidies. Meaning first-time buyers receive a cheque from the city of 2,250$ to 6,250$, which can help pay for half or all of your down-payment.
This is a great opportunity if you're tired of giving away your money to a landlord, since monthly costs are equivalent to most rents, and LaSalle has got great potential for long-term investment. For example, a 1-bedroom condo starts 185,900$ including taxes and parking, but after everything is calculated with taxes, condo fees etc, that's $963 per month for a brand new condo. And when you decided to move on, you can then be your own landlord and rent out your condo for some additional income.