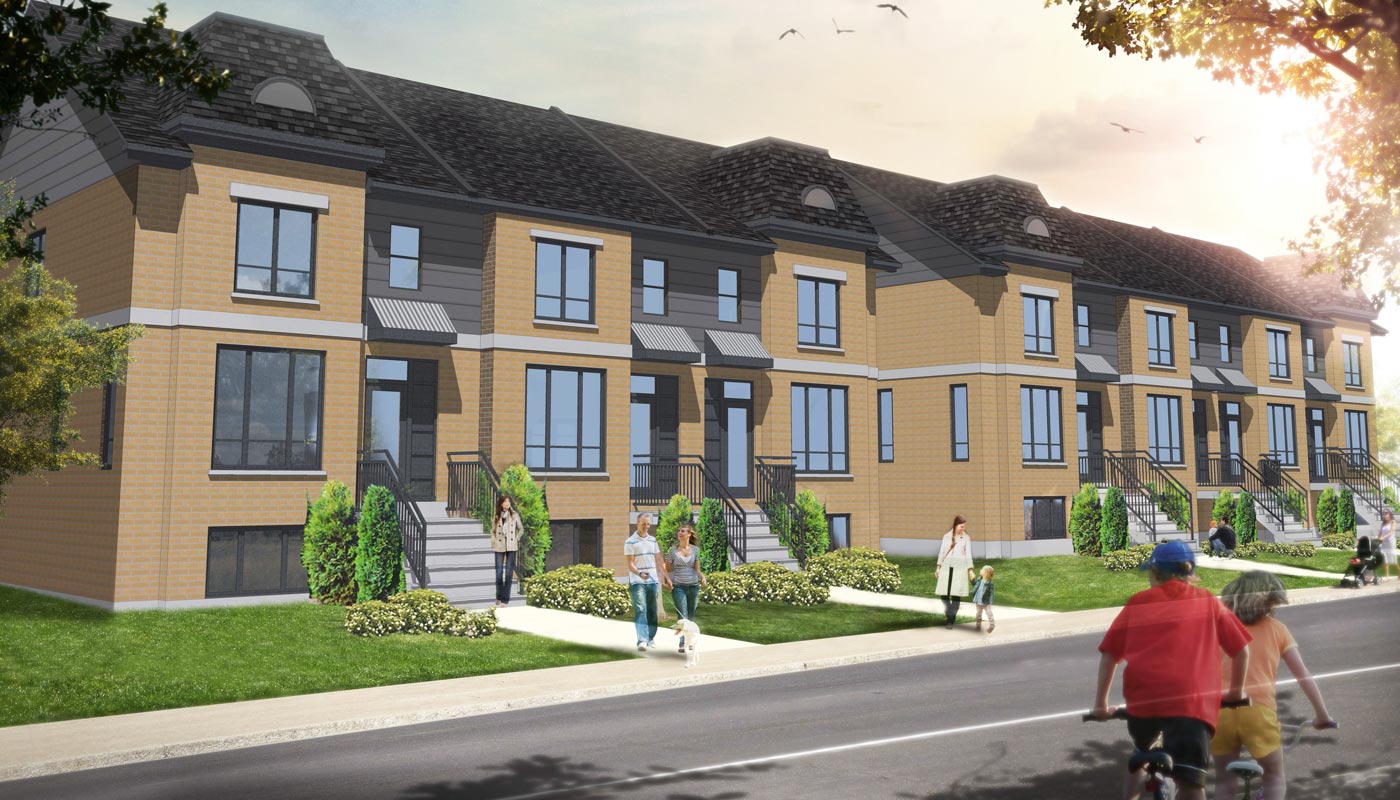 Experience the tranquility and splendour of Val-des-Ruisseaux's unique location.
Val-des-Ruisseaux offers the convenience of modern townhouse living, in a peaceful environment with a picturesque view of the des-Prairies river. Enjoy quick access to major highways, close proximity to the A25 bridge, major shopping centers, an abundance of green spaces, bicycle paths and much more.
Townhouses located at less than 700 meters from the A25 bridge
Near major highways
5 minutes to Montreal
Close to services: schools, bicycle paths and shopping centers
Facing the beautiful rivière des Prairies
French baroque architecture
Luxurious interior finishings (quartz or granit countertops, maple hardwood floors and much more)
Central air conditioning and heating
Abundance of parks and bike paths
All the units of the Val-des-Ruisseaux project are all sold.