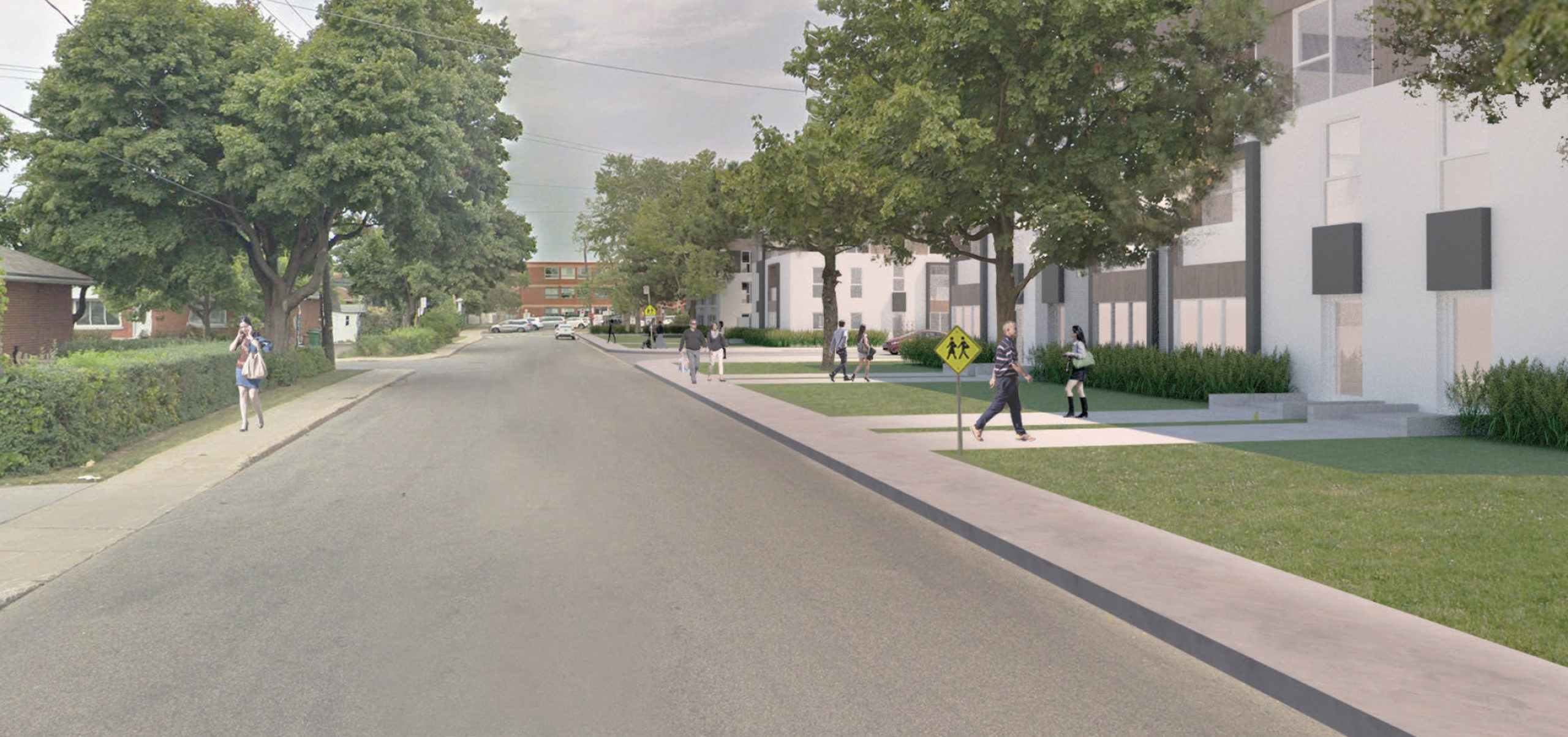 Transformation of an industrial area into a residential sector
> Multigenerational project
> Houses & Condos
> Access to a future bicycle path
> Green zones
> Increased vegetation & tree planting
BRIEFING SESSION
offered by Le Groupe Quorum's development team
June 27th, 2020 from 12pm to 5pm | June 30th, 2020 from 2pm to 7pm
By appointment only
1956, Bourdon St.
To get more information and book an appointment: quorumbourdon.com
FOLLOW US
Visit our website of Facebook page regularly to get the latest news and learn more about our future projects.
FUTUR BUILDING PROJECTS
At the beginning of all of its projects, Le Groupe Quorum feels that it is always important to meet with surrounding residents, future purchasers and other stakeholders. This initiative provides an opportunity for everyone involved to clearly define needs, to hear all sides and to discuss and exchange ideas in order to develop a well-conceived project before its final approval by governing officials. It should be noted that the project is still in its design form and has therefore not yet been approved by the borough council
We invite you to contact us or to come and meet us in person at our upcoming briefing session, which will be held on June 27th from 12pm to 5pm and on June 30th from 2pm to 7pm, by appointment only (in order to better manage attendance and to comply with health, hygiene and physical distancing measures). During the meeting, we also kindly ask that you wear a mask or face cover. We mainly encourage you to interact with us through our website at quorumbourdon.com.